Discover the vibrant culture of Crystal Palace FC, an iconic London club anchored in the english football landscape.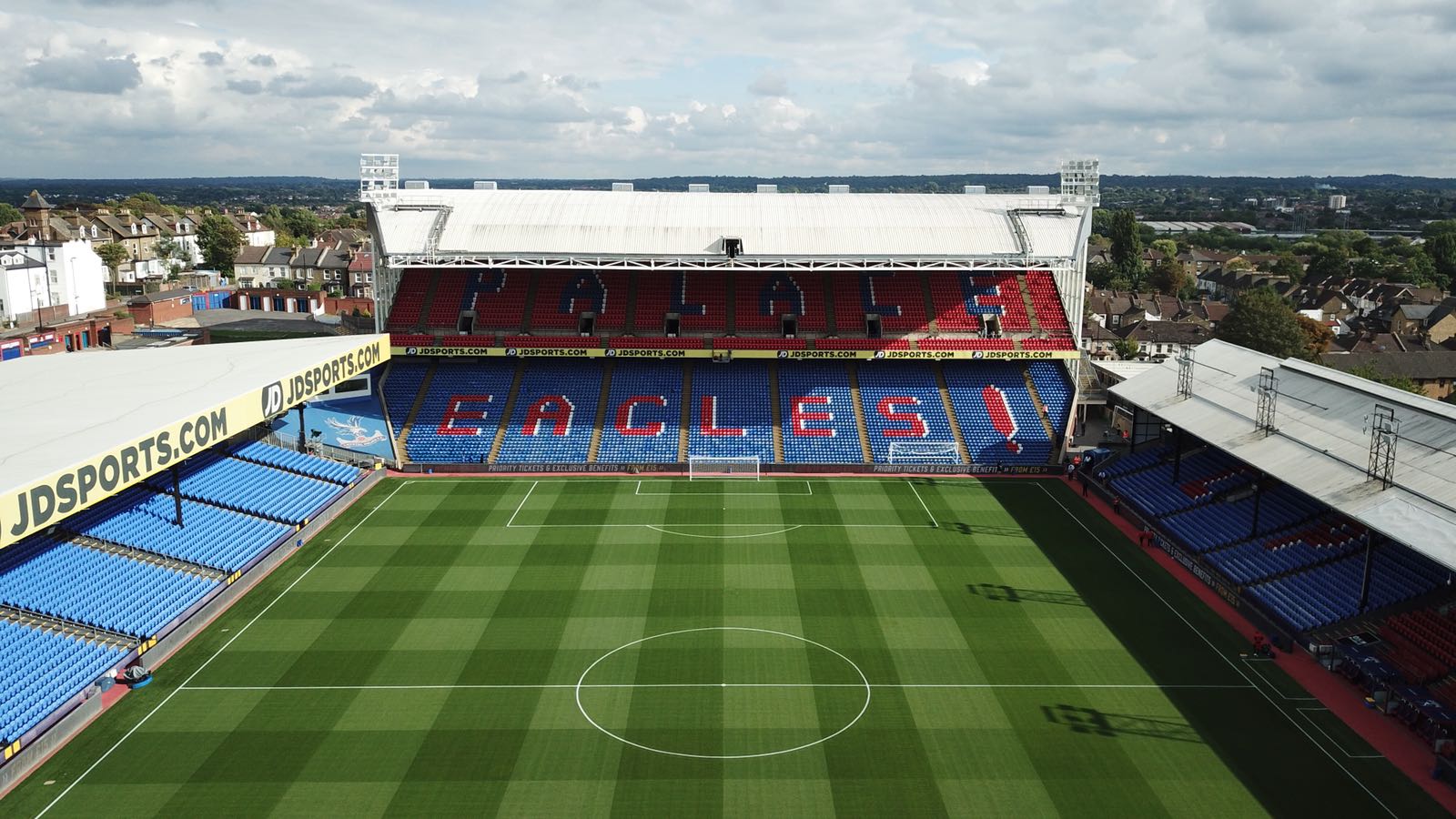 Crystal Palace FC stands as a symbol of unity and passion in English football. Nestled in the heart of South London, this historic club captures the essence of its community, drawing fans from all walks of life. In this article, we will delve into the values that define Crystal Palace FC and the city it calls home, enticing groundhoppers and football enthusiasts to experience the magic of a matchday. Furthermore, we will explore how Fanswaves app revolutionizes the fan experience, making the journey to Selhurst Park seamless and unforgettable.
Crystal Palace FC: Unity and Identity
Crystal Palace FC is more than just a football club; it is a testament to the power of unity. But one of the questions that pop up into your mind is : why is the club named Crystal Palace ? It actually comes from the building made of iron and glass created for the Great Exhibition of 1851. Workers and employees of this institution created a football club, in the park alongside the palace. The strong club identity stems from its Chairman, who hails from the local area and was a fan before acquiring the club. This connection with the community has fostered a sense of belonging that resonates with supporters. "We're the Red and Blue Army" chants can be heard around the different pitches of England. Walking through the gates of Selhurst Park, fans become part of a tight-knit family united by their love for the Eagles. With its classic design, and its 25,486 seats covered in red and blue, Selhurst is without a doubt one of the most iconic stadiums in London. This city is the theater of many other clubs and identities, which implies that each borough has to make its voice heard. The legacy of South England will surely live on for decades to come.
Furthermore, Crystal Palace is a board member of Global Football Alliance such as fanswaves !
Nurturing Young Talent
The investment in Crystal Palace FC's academy facilities has propelled the club to new heights. By providing top-notch training resources like the Crystal Palace Training Ground , the club attracts promising young players from the London area and beyond. This commitment to youth development has resulted in a stream of talented individuals, such as Aaron Wan-Bissaka, who was sold to Manchester United for a staggering £50 million. More recently, the London-borned french player Michael Olise has been rumoured to land in several top clubs in like Arsenal or Paris Saint-Germain. The pathways for recruiting academy players ensure a continuous flow of fresh talent, keeping the team dynamic and exciting.
Stability and Leadership
"Palace", as called by the football world, boasts stability in its leadership, with the Chairman Steve Parish at the helm for an impressive 13 years. This long-term vision provides a solid foundation for the club's growth and success. It instills confidence in players, staff, and fans alike, fostering a sense of security and trust in the club's future. This mindset leads to an overall serene atmosphere. As a matter of fact, Roy Hodgson, back in the red and blue colors since March 2023, declared that "The future looks very bright if we can keep working hard, and I see no reason why we can't have another successful season next year." After ten years spent in the Premier League, it is fair to say this steadfast leadership ensures that Crystal Palace FC remains a beacon of stability in an ever-changing football landscape.
Experience Selhurst Park and Beyond with Fanswaves
With Fanswaves, organizing your trip to Crystal Palace FC has never been easier. Our app simplifies the decision-making process between fans, allowing you to purchase event tickets, transportation, and accommodation without any redirections. Say goodbye to browsing multiple websites, paying upfront for the group, and waiting for refunds. Fanswaves saves you time so you can focus on your passion for football. By eliminating the hassle and offering seamless integration, Fanswaves ensures that fans can fully immerse themselves in the matchday atmosphere at Selhurst Park.
Join the Community and Download Fanswaves:
Experience the magic of Crystal Palace FC and connect with fellow fans worldwide. Download Fanswaves app at www.fanswaves.com to unlock a world of possibilities, enhancing your fan experience and making every matchday unforgettable.